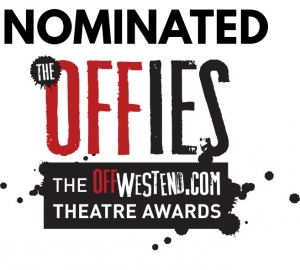 Following the success of our new Merton street opera Drifting Dragons last year, we are delighted to announce our summer 2017 street opera production of Mozart's Cosi Fan Tutte. It's a story about love and friendship, cheating, and testing the one you love. Both funny and moving, we're sure you'll love following our characters' rather complicated love lives taking place on the streets of Merton!
Our performances are completely FREE and unticketed in a variety of places in Merton town centres high – popping up in cafes, pubs, supermarkets, libraries and perhaps at the bus stop! We hope you'll follow our story and hear the beautiful music as you're going about your normal life. Perhaps you can do the weekly shop and see some opera at the same time?!
We have re-imagined the 3 hour opera sung in Italian with full orchestra for the Merton high streets – it's been edited to about an hour, the music re-arranged for 3 instruments suitable for promenade performance (violin, accordion and bassoon) by exciting young composer/conductor Leo Geyer, and with a new modern English libretto written by director Joanna Turner. Plus as it's free and unticketed you can stay to watch the whole story or just a bit.
We're again partnering with Merton Music Foundation to offer local schools complimentary workshops teaching young people about opera, and with organisations such as the New Horizon Centre and Merton & Morden Guild to engage local elderly people with this fantastic story of love, confusion and betrayal.
Please sign up to our newsletter above to find out more! We really hope you'll join us for a bit of street opera soon!
Reviews
[Don Alfonso's] challenge, and their resulting bet, comes about so naturally in this context that I began to wonder why every Cosi doesn't start in a pub beer garden.
-
, Operissima
Mitcham has probably witnessed these human scenes many times before; the only change is that, this time, Mozart is involved, and everybody sings.
-
, Operissima
What amazed me about the Baseless Fabric experience is how naturally this production fits into its locations, a testament to the scrupulous research work which must have gone on beforehand, as well as the quality of everyone's performances.
-
, Operissima
Sung in a beautifully natural, contemporary English libretto by Joanna Turner
-
, Operissima
Leo Geyer and Joanna Turner have done a wonderful job in creating a modern libretto and production suitable for this High Street Format Opera
-

, LondonTheatre1.com
This production is tremendous fun
-

, LondonTheatre1.com
Blog Posts on Cosi Fan Tutte
Creative Team
Leo Geyer – Arranger/MD
Joanna Turner – Director & Librettist
Cecilija Berg – Costume Assistant
Singers
Claire Wild – Fiordiligi
Felicity Buckland – Dorabella
Simon Gfeller – Ferrando
Tom Stoddart – Guglielmo
Philip Smith – Don Alfonso
Musicians
Leo Geyer – Bassoon
Olivia Jarvis – Violin
Bartosz Glowacki – Accordion
Performance Dates
FREE
| | | |
| --- | --- | --- |
| Date | Time | Start Location |
| Thursday 27th July | 5pm | TOOTING (starting at Gorringe Park Pub, SW17 9HW) |
| Friday 28th July | 12.45pm | POLLARDS HILL (starting at New Horizon Centre cafe, CR4 1LT) |
| Friday 28th July | 5pm | RAYNES PARK (starting at the Raynes Park Tavern, SW20 0LA) |
| Wed 2nd August | 1pm | COLLIERS WOOD (starting at M&S Cafe, Savacentre/The Qube, SW19 1DD) |
| Thurs 3rd August | 1pm | MORDEN (starting on the forecourt outside the Civic Centre, SM4 5DX) |
| Thurs 3rd August | 5pm | WIMBLEDON (starting at Patisserie Valerie, Wimbledon Piazza, SW19 1QB) |
| Friday 4th August | 1pm | MITCHAM (starting at the Kings Arms, CR4 3HD) |
| Saturday 5th August | 4pm | WIMBLEDON VILLAGE (starting at the Dog & Fox, SW19 5EA) |
| Sunday 6th August | 3pm | WIMBLEDON (starting at Wimbledon Piazza, SW19 1QB) |
Our Supporters for this production
The production is kindly supported by the Arts Council, Merton Council, Wimbledon Foundation, Lucille Graham Trust, The Humphrey Richardson Taylor Charitable Trust, The Golsoncott Foundation, The London Community Foundation, Cockayne and individual donors.