Baseless Fabric Theatre is a registered charity and receives no regular funding, so we rely on the support of funders and donors to keep going. If you feel able to make a donation please do.
Do you use Amazon?
When you make purchases on Amazon, Amazon will donate a proportion of the sale to us as a donation! So you can donate while you buy! Just click here to sign up to Amazon Smile and remember to go to smile.amazon.co.uk to make an Amazon purchase. Or even better download the Amazon browser plugin to remind you to use smile.amazon.co.uk!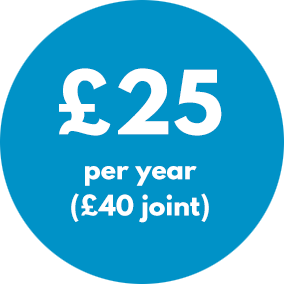 Become a friend £2/month or £25/year:
If you would like to make an ongoing donation to the company to help us develop and grow as an organisation, please consider becoming a friend and donating either £2 a month or £25 a year or Joint Friend for £3 a month or £40 a year. You will receive:
Our regular audience updates
Our quarterly Friends' newsletter from the Artistic Director
Acknowledgement on our website (optional)
Priority ticket booking in advance of the general public (for our ticketed shows)
Advance invitation to Friends' events including 'tasters' of productions
Donate
If you are a UK Tax payer we can reclaim an additional 25% of your donation from the government via GiftAid. So please choose yes if this is the case.
Every penny counts, this is what your contribution could go towards:
£5 – 200 fliers to advertise community arts groups
£10 – Printing and binding of a musical score or script
£20 – An hour's room hire for a young people's workshop
£100 – Pay a musician to run a young people's workshop
£200 – Pays the travel expenses for volunteers
£350 – Studio hire & sound engineer to create an audio recording of our opera to be given to community groups
£650 – Will pay for our annual public and employers liability insurance
£1,000 – Pay for the room hire costs for a full rehearsal period to create a production
£20,000 to £30,000 – Pay for an entire production including all artist fees!
Corporate Sponsorship
Perhaps your company would like to support Baseless Fabric by becoming a corporate sponsor? We have a range of sponsorship packages which can be customised to suit the needs of your business. Please contact us for more information.
Thank you to all those who have supported us including:
Nancy Adams
John and Rosemary Maclean
Emily Mathisen
Dimitra Kamarinou
Anthony House
Dan Braverman
Keith R Morgan
MacLean's
Emily and Max
Neri and Aron Tischier
Fay and Roy E. Weiss
Noor
Hilary
Luis Guincher
Micner Family
and Anonymous Donors