Ever had too much to drink on a night out?
Ever had your friends film your idiotic behaviour – superhero costume and all – and then put it on YouTube?
Follow Falke's attempt to get back at his mate Eisenstein after one too many in this contemporary re-imagining of Johann Strauss's classic Die Fledermaus.
This new production of Johann Strauss' Die Fledermaus re-imagined was part of the Grimeborn 2019 Opera Festival as well as a street opera across the boroughs of Merton & Wandsworth.
Find out More…
By David Mamet
Baseless Fabric presented David Mamet's rarely performed short plays Reunion and Dark Pony in libraries across South London as part of National Libraries Week 2017. With performances in several beautiful library spaces across Merton, Wandsworth, Lambeth and Southwark, audiences were immersed in the worlds of these fantastic plays by a contemporary classic playwright that have rarely been seen in the UK since their UK premiere in 1981.
Find out More…
Following the success of our new Merton street opera Drifting Dragons in 2016, we have re-imagined the 3 hour opera sung in Italian with full orchestra for the Merton high streets – it's been edited to about an hour, the music re-arranged for 3 instruments suitable for promenade performance (violin, accordion and bassoon) by exciting young composer/conductor Leo Geyer, and with a new modern English libretto written by director Joanna Turner. Plus as it's free and unticketed you can stay to watch the whole story or just a bit.
We're again partnering with Merton Music Foundation to offer local schools complimentary workshops teaching young people about opera, and with organisations such as the New Horizon Centre and Merton & Morden Guild to engage local elderly people with this fantastic story of love, confusion and betrayal.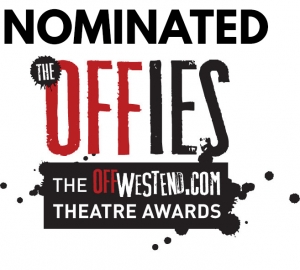 Find out More…
Sadie is the red dragon. Jason is the green dragon. It's been that way since nursery. But now as they edge towards their late twenties, their lives pull them in different directions. Will their friendship suffer a final, fatal rupture, or endure stronger than ever? Inspired by real issues of real Merton people we've spoken to, this new opera puts modern friendship under the microscope, examining the pressures that push some relationships to breaking point, and the joys that sustain others despite the odds.
Drifting Dragons is an opera about everyday life performed in everyday locations along the high street. The free unticketed performances take place on the street. Watch the performance pop-up then follow the story!
Find out More…
Do you know what goes on in my head? Do I know what goes on in yours? Maybe it's not what either of us expect…
Follow our characters on an everyday journey through Battersea hearing their inner thoughts via an app previously downloaded to your smartphone. A promenade theatre piece using digital media written by Tamara Micner inspired by intergenerational workshops with local people in South London.
Part of the Wandsworth Art Fringe 2016.
Find out More…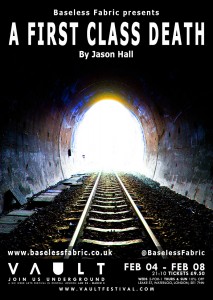 1854: London's cemeteries are full. The London Necropolis Railway is built in Waterloo station to transport the dead outside the city. 2015: London's cemeteries are filling. The line is re-opening. And you've got a ticket. Baseless Fabric invite you onboard for this promenade performance about the fact you're going to die one day.
A First Class Death uses the fascinating history of Waterloo's vaults to explore the attitudes and rituals around dying today. The piece will challenge, entertain and involve the audience as they move through the local area and the atmospheric Cavern space, once a repository for the dead awaiting their final journey.
Find out More…