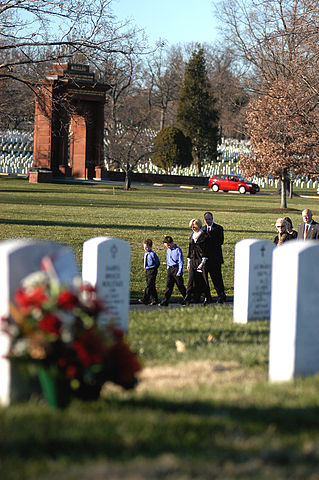 It's a cold December morning and I am giving a coffin a thorough inspection. "Do you see any dust there, Jason?" asks the man on the other side of the wooden box. "Because it has to look perfect."
The man speaking to me is a funeral director (let's call him Andy) and he is giving me a rare, behind-the-scenes look at a typical day at the office. And, as it quickly becomes clear, in Andy's line of work perfection is the name of the game.
"On the day of the funeral, everything has to go right," he tells me. "The family expect it. Which is why I do all of this preparation and checking now."
And there is a lot of preparation and checking to do. Once a doctor has declared someone dead, the funeral director's work begins. First, the body is transported – "removed" – to the funeral home so it can be stored and, if required, embalmed. Later it will be made to look as close to the family's specifications as possible through the use of favorite clothes, a haircut and makeup. Then there are consultations with the family to agree on the date and details of the service, the type of coffin, the music, the readings, etc.
Finally, there is the funeral itself. Dressed in long dark coat (not dissimilar to a morning jacket for a wedding) with top hat and gloves in hand, the funeral director is there making sure everything happens when it's supposed to and everybody is where they should be.
"I try to find out as many details as I can about the family," says Andy. "You don't want an argument breaking out between, say, two cousins who fell out years ago over who knows what. I would want to know about that to make sure they sat apart."
This is the level of the detail that makes a funeral director successful. With 14 years in the business, I think we can safely call Andy successful. Recommendations and referrals, the most valuable currency in his field, are so abundant he's having to pass on business to other funeral directors nearby.
So it's no surpise the coffin I've been inspecting is completely dust free.
---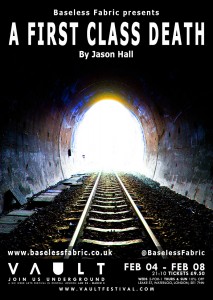 'A First Class Death' – 4th to 8th Feb
1854: London's cemeteries are full. The London Necropolis Railway is built in Waterloo station to transport the dead outside the city. 2015: London's cemeteries are filling. The line is re-opening. And you've got a ticket. Baseless Fabric invite you onboard for this promenade performance about the fact you're going to die one day.
A First Class Death uses the fascinating history of Waterloo's vaults to explore the attitudes and rituals around dying today. The piece will challenge, entertain and involve the audience as they move through the local area and the atmospheric Cavern space, once a repository for the dead awaiting their final journey.