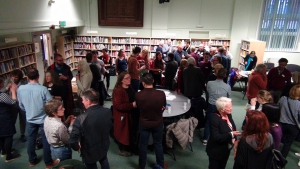 Following on from the success of last year's successful Creative Networking Event, we are excited to again be collaborating with Attic Theatre Company to host another similar event this May. Last year's event was at the new Merton Arts Space in Wimbledon Library and this year we'll be in Mitcham Library.
It was a fun friendly evening for local creatives of all disciplines to meet and chat over a glass of wine and meet like-minded local creatives and this year will be no different. As well as the informal networking we'll also have an opportunity for several creatives with upcoming projects or events to present to the group – including hopefully hearing more about the exciting Merton Borough of Culture Film project!
If you're interested in attending please email [email protected]attictheatrecompany.com or contact us just so we can get an idea of numbers.
We do hope you'll join us and Attic Theatre at Mitcham Library for a glass of wine and creative chat…. We may even have an upcoming exciting event of our own to share!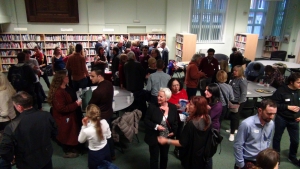 Location:

Mitcham Library, London Road, CR4 2YR
Date: 8th May 2018
Time: 7pm to 9pm