We are excited to announce the cast for our upcoming production of 'Drifting Dragons'. This production is a new street opera coming to the streets of Merton and we're also taking it to the Arcola Theatre's Grimeborn Opera Festival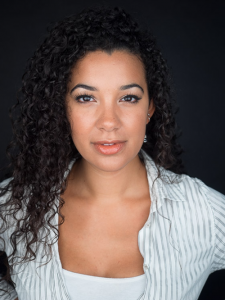 Felicity Buckland
Sadie

Felicity trained at the RNCM where she received the Eunice Pettigrew Prize and graduated with 1st Class Honours, and later on ENO's Opera Works programme. She currently studies privately with Mary Plazas.
Her operatic appearances include Cherubino The Marriage of Figaro (Opera Up Close); Cupid Orpheus in the Underworld and Ida/cover Orlovsky Die Fledermaus (Opera Danube); Cunaide Iernin (Surrey Opera); Una, Kiss Me, Figaro! (Merry Opera) and Mercedes Carmen (Co-Opera Co). She has also spent seasons in the chorus at Opera Holland Park, Grange Park Opera where she covered Annina in La Traviata, and as a chorus mentor for Birmingham Opera.
Felicity is in demand for solo oratorio, and performs and records extensively as a professional consort singer, including appearing on Eric Whitacre's Grammy Award-winning choral disc, Light and Gold. She spent the festive season of 2015 as a soloist at Norfolk's Thursford Christmas Spectacular, and she is also a singing tutor and experienced choral animateur, leading workshops for a variety of groups of people.
Felicity has just finished English Touring Opera's Spring 2016 season, playing the role of Mama in Dust Child, a specially-written opera for children with special educational needs, alongside chorus in the mainstage shows.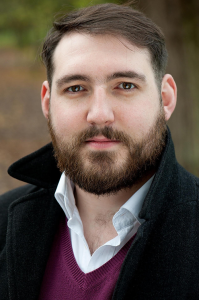 Louis Hurst
Jason
Louis Hurst is a young bass baritone studying with Stuart MacIntyre and has been selected to participate in the 2015/2016 ENO Opera Works Programme. He studied at RNCM which was made possible by the generous support of Michael Oglesby, the Drapers Guild and the Musician's Benevolent Fund. His love of music developed during his time at Manchester Grammar School where he sang as a treble chorister. Louis has had the privilege to work with such renowned conductors as Mark Elder, Richard Hickox, Martyn Brabbins, Stephen Wilkinson and Nicholas Kraemer, amongst others. His opera roles have been eclectic and unusual, from a Lion to a Greek King and even God.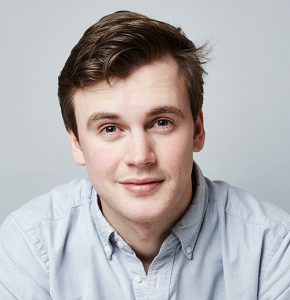 Nicholas Morton
Dan
Nicholas is a recent graduate of the Royal College of Music International Opera School where he studied with Tim Evans-Jones. Recent roles include Peter 'Hänsel und Gretel, Doctor Falke 'Die Fledermaus', Sid 'Albert Herring' (RCMIOS), Erasto 'Giove in Argo' (London Handel Festival), L'horloge comtoise and Le Chat 'L'enfant et les Sortileges' (RCMIOS), and Guglielmo 'Così fan tutte' in workshop with Sir Thomas Allen. He has also created the role of The Architect 'Serpentine; the analysis of beauty' for an RCM collaboration with Tete a Tete. Upcoming roles include Malatesta for Euphonia Opera's 'Don Pasquale' and Captain (cover) for Independent Opera's production of 'Simplicius Simplicissimus' by Karl Hartmann.
A keen recitalist, Nicholas has performed at the British Embassy in Paris, the Elgar rooms in the Royal Albert Hall, Cadogan Hall, and Leith Hill Place. He is equally at home on the concert platform and regularly appears as soloist for oratorio works including the Requiem Masses of Brahms, Mozart, Faure, and Durufle, Bach's Passions and Handel's Messiah. Nicholas is extremely grateful to have been supported by a Richard Carne Scholarship, and a Tutton Award by Help Musicians UK. He is particularly thankful for the continued support of Philip Carne and the Countess of Munster Musical Trust.
www.nmortonbaritone.com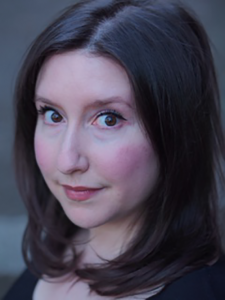 Julia Stone
Violinist
Julia is an actress and musician.
She trained on the Two Year Acting course at Drama Studio London, and has since performed in various theatre, television and short film productions. Theatre productions have included "The Love Suicides at Sonezaki" at Wilton's Music Hall, "The Boy Friend" at the Bridewell Theatre/UK tour, "Farewell Sister" at The New Diorama Theatre, "Still I See My Baby" with The Young Vic – Freshworks, "Fulfil Me Fully, Phil" at The Space, and "Lady Connie and the Suffragettes" with Classworks Theatre/Cambridge Devised Theatre – UK tour.
As a violinist Julia has played in various chamber groups and bands, and she has played for theatre productions at the Finborough Theatre, Wilton's Music Hall, The Union Theatre, Courtyard Theatre and Soho Theatre.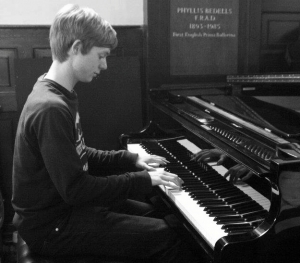 Greg Harradine
Guitarist & Composer
Greg has an MMus Composing for Film & TV from Kingston University and a BMus Music Technology (Hons), First Class, also from Kingston. Since graduating from his MMus in 2010 he has been a freelance composer and musician working in London and around the UK. In 2014 he was composer-in-residence at Soho Theatre, helping to develop several plays and musicals including I Kiss Your Heart which involved setting the poetry of Dylan Thomas to music with Grammy Award-winning singer Lady Rizo. Other theatre companies he has composed for recently include Camisado Club, Look Left Look Right, Whispering Beasts, Theatre Uncut and the Young Vic.
Recent commissions include King Mackerel, a new community opera for the inaugural Swanage Fish Festival, and two pieces commemorating the centenary of WW1: By Your Side for the Military Wives Choirs and Letters to the Frontline for Tacchi-Morris Arts Centre.
He was a finalist in the Royal Shakespeare Company 2015 Songwriting Competition and a judge for the 2015 Cameron Mackintosh Resident Composer Award. He performs regularly on piano and guitar as an accompanist for choirs and singers.
Greg received the 2014 Cameron Mackintosh Resident Composer Award, resulting in a year's residency at Soho Theatre. He was composer and pianist for By Moonlight Theatre when they won the Best Theatre Award at the Brighton Fringe Festival in 2012 for their production of East by Stephen Berkoff.