Natalia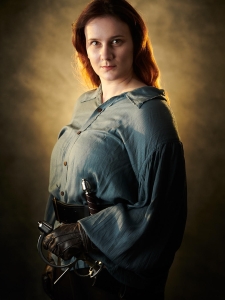 is an advanced combat performer and a certified teacher trainee with the British Academy of Stage and Screen Combat (BASSC), as well as a stage combat instructor with Independent Drama. As an up and coming fight director, her stage work includes a Midsummer Might's Dream for Midsummer Scene in Dubvoknik, Puddle Jump's It's a Long Walk Home Tonight and an immersive production Bridge Command for Parabolic Theatre.
Since 2017, she has been assisting in stage combat classes in a number of drama schools in London, and in 2022 she has covered stage combat classes at RADA and Italia Conti.
Outside of her work in stage violence, Natalia is an actor-facilitator and theatre maker, working predominantly in immersive and interactive theatre, as well as theatre in education.
Related Blog Posts: