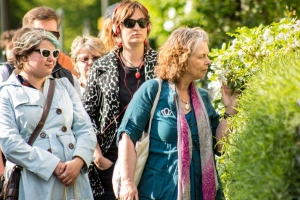 Do you know what goes on in my head? Do I know what goes on in yours? Maybe it's not what either of us expect…
Audiences followed our characters on an everyday journey through Battersea hearing their inner thoughts via an app previously downloaded to your smartphone. A promenade theatre piece using digital media written by Tamara Micner inspired by intergenerational workshops with local people in South London.
Part of the Wandsworth Art Fringe 2016.
Reviews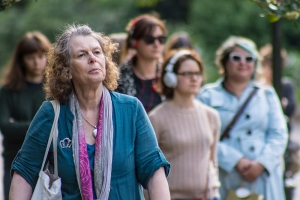 shines with a subtle but sparkling freshness.
- A Secret Life, There Ought To Be Clowns
Experiences like A Secret Life are going to be the future of theatre.
- London City Nights
Baseless Fabric are exploring new ways of making theatre
- A Secret Life, British Theatre Guide
A Secret Life at Theatre 503 is a technological triumph
- A Secret Life, Theatre Bubble
What an unexpectedly, tenderly beautiful thing this turned out to be…
- There Ought To Be Clowns
Cast & Creative Team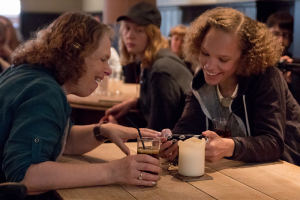 Ruby: Phoebe McIntosh
Audrey: Maggie Turner
Fred: David Whitworth
Director: Joanna Turner
Writer: Tamara Micner
Sound Designer & Composer: Philip Matejtschuk
Assistant Director: Ria Samartzi
Blog Posts
Dates: 10th – 14th May at 7.30pm and 14th & 15th May at 4.30pm 2016
Location: Theatre 503, The Latchmere, 503 Battersea Park Rd, London SW11 3BW
Box Office: 020 7978 7040
Our Supporters for this Production!
The Wakeham Trust
Nancy Adams
John and Rosemary Maclean
Emily Mathisen
Dimitra Kamarinou
Anthony House
Dan Braverman
Keith R Morgan
MacLean's
Emily and Max
Neri and Aron Tischier
Fay and Roy E. Weiss
Noor
Hilary
Luis Guincher
Micner Family
and Anonymous Donors