"A unique company that create unique experiences"
Everything Theatre
Baseless Fabric Theatre creates site-specific and promenade opera and theatre to inspire audiences to see the art forms and the world around them in new ways. We bring opera and theatre directly into public spaces to give people an opportunity to experience art forms that they might not ordinarily have the opportunity or initial desire to experience, and to shed new light on the piece performed with additional resonance in a real-life public space. We passionately believe theatre and music have the power to build community and transform society. We are committed to embedding our work within our local area in London Borough of Merton, South London, as well as raising our national profile for unique and innovative work.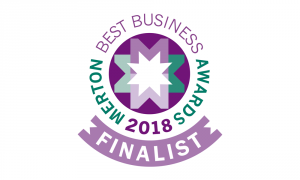 We partner with:
Local schools and children's groups to offer complimentary workshops to teach young people about opera and theatre.
Local elderly organisations to run sessions for elderly groups to engage them with our projects.
Local businesses by performing in their premises to bring people into spaces they might not otherwise visit.
Local individuals by providing opportunities for people of all ages to be involved in our professional productions as volunteers.
Local arts students by offering them their first professional credit.
Previous productions include Reunion & Dark Pony (Site Specific in South London Libraries) Cosi Fan Tutte (Merton Street Opera), Drifting Dragons (Merton Street Opera & Grimeborn Festival, Arcola Theatre), A Secret Life (Theatre 503), A First Class Death (VAULT Festival).
Baseless Fabric Theatre is a registered charity (charity no. 1165923).
Contact any of the team – we'd love to hear from you!
[Don Alfonso's] challenge, and their resulting bet, comes about so naturally in this context that I began to wonder why every Cosi doesn't start in a pub beer garden.
-

, Operissima
What amazed me about the Baseless Fabric experience is how naturally this production fits into its locations, a testament to the scrupulous research work which must have gone on beforehand, as well as the quality of everyone's performances.
-

, Operissima
Sung in a beautifully natural, contemporary English libretto by Joanna Turner
-

, Operissima
This is a unique company that create unique experiences
-

, Everything Theatre
Definitely a company to watch out for
- Fringe Review