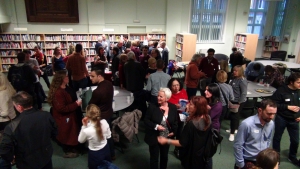 What a fantastic evening we had last night meeting all sorts of amazing creative people in Merton! About 60 people joined us and Attic Theatre Company at the Merton Arts Space last night for drinks, nibbles and chatting about all the different creative activities going on in the borough.
It was brilliant to see faces from organisations we've previously collaborated with including Jigsaw4u,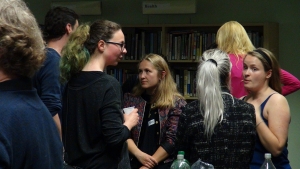 Merton & Morden Guild and Crown Lane Studios, as well as meet so many new people and hear about all the exciting creative things they're up to. Writers from a variety of genres, composers and musicians of different styles, actors, singers, visual artists, music and drama teachers, directors, designers, producers, photographers, a magazine producer, talent agent, and am dram enthusiasts…. the list goes on! It was incredible to meet so many local people with exciting creative talents with allsorts of endeavours underway in different creative disciplines right here in Merton!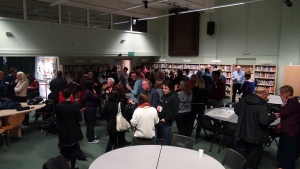 We can't wait to hear about your future projects! Read more